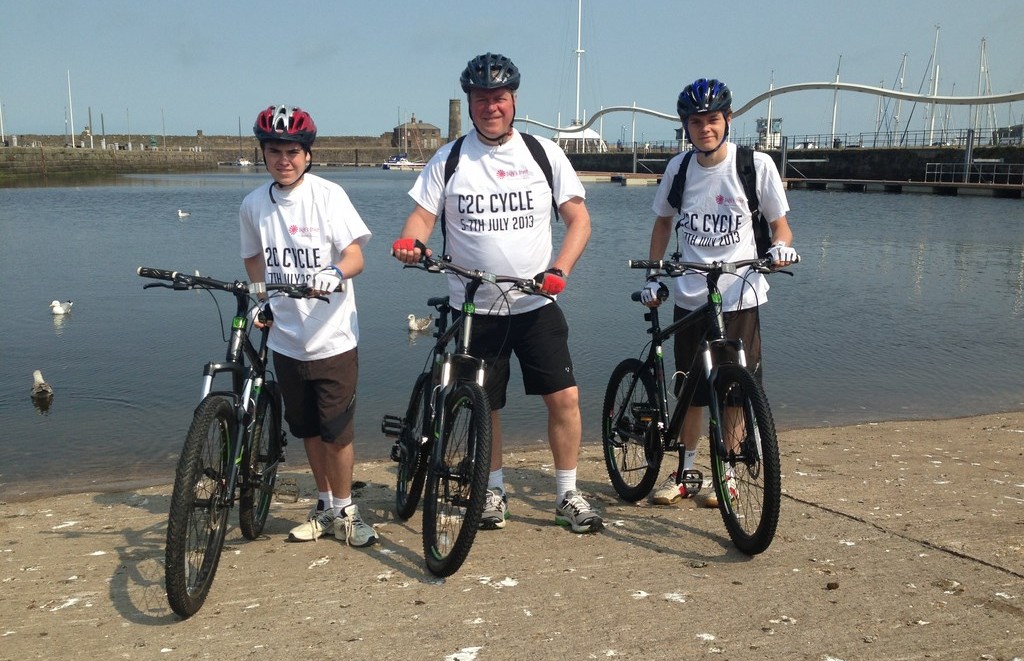 Martin, James and Charles Hibbert recently biked the 146 mile coast to coast route from Whitehaven to Tynemouth in two days. This was a great achievement for father and sons not only to successfully complete the challenge but also to raise £13,000 for Tildy's Trust in the process.
Martin said "it was an honour for the three of us to do this. The boys are thrilled at the result and I'm a very proud Dad".
We want to thank the Hibbert family and all their supporters, including Deutsche Bank, who have made a huge contribution to the new Southampton Hospital teenage ward.