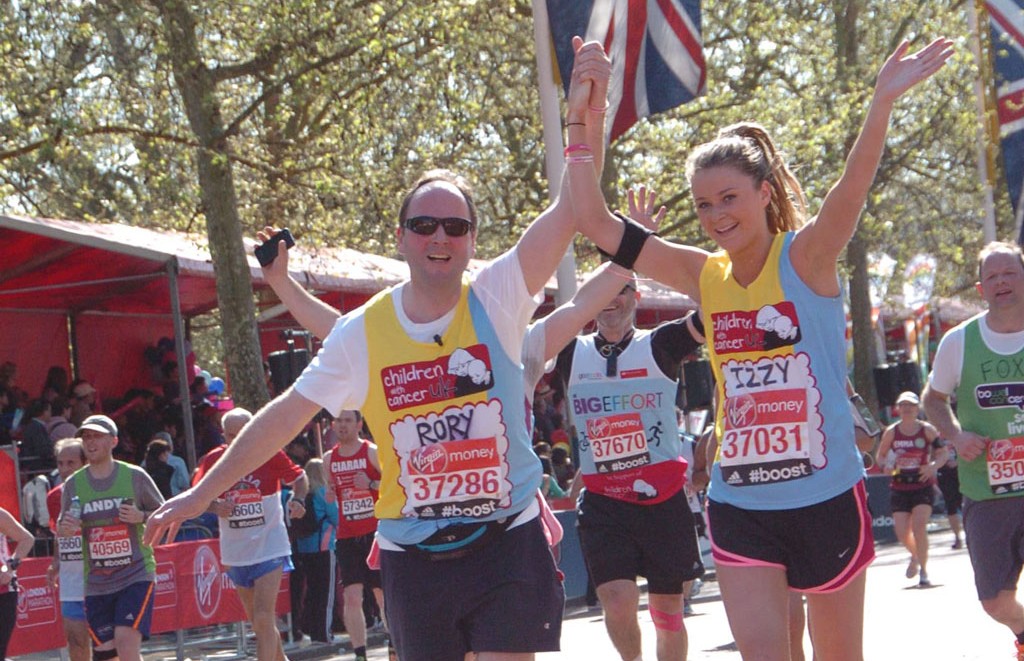 A massive 'thank you' to everyone who helped Tildy's Trust to raise over £25,000 for Children with Cancer. We completed the 26.2 miles together in 4 hours and 51 minutes – only a couple of hours after Mo! There was a huge turn-out on the day from our supporters which was a real boost for us along the way.
All the money you have given will be donated to an exciting research project run by Dr Patrick Case, in Bristol which we have been following for a while. A report on the progress of the project is due by the end of 2014.
Please read the touching letter received from Eddie O'Gorman, the founder of Children with Cancer which expresses clearly the value of your support for this charity.