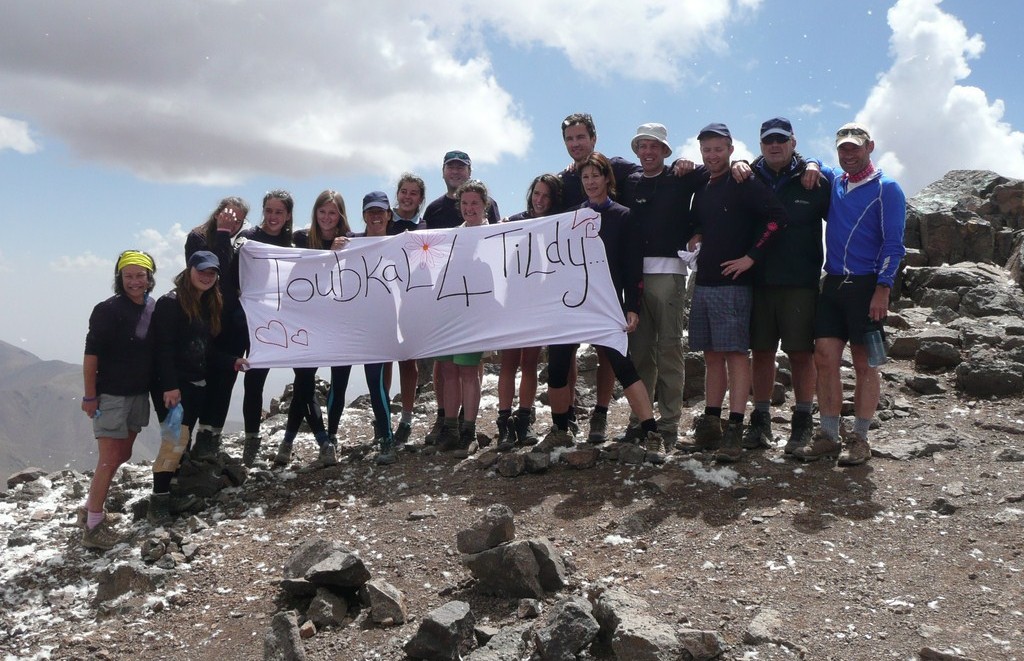 The team of four families, Curran, Martin, Beamish and Zoet, made it to the top of Mount Toubkal on 30th August. It is 4,162m above sea level and the highest peak in North Africa.
It was an amazing effort by the team, lead by Rev. Phil Parker, especially as altitude sickness took its toll the night before the final ascent! In the end everyone made it to the top and, as you can see, we took time to remember Tildy and to reflect that none of us would have achieved a challenge like this without her inspiration.
Thank you so much to all our supporters who have helped us to raise£20,000 for the ventilator at St Georges.
For more pictures click here to see Facebook link
We threw feather off the summit for Tildy and built a small cairn for her filled with messages of love.