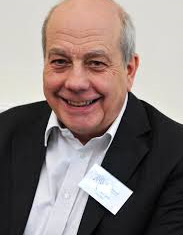 Dr Patrick Case
Preventing leukaemia in the womb
Preventing leukaemia in the womb
Dr Case and colleagues have discovered a new mechanism which could explain how a baby might be damaged during pregnancy, and they are now testing whether this could explain the first stage of childhood leukaemia.
In human pregnancy, there is barrier in the placenta separating the blood of the baby and the mother. The team has found that chemicals, toxic particles or altered oxygen cause laboratory models of this barrier to secrete substances that damage the DNA of human cells on the other side (i.e. potentially on the baby's side).
In this project, they are now testing whether these signals from human placenta can cause DNA damage and chromosome aberrations in human fetal blood cells and whether this damage is similar to that observed in childhood leukaemia. They will test at which stage of development the blood cells might be damaged and whether damage leads to altered cellular function of the kind that is associated with leukaemia. They will also test whether altering a naturally protective mechanism in cells (autophagy) could influence this process, thereby allowing a new concept towards therapy.
About the research team
Dr Patrick Case is a Consultant Senior Lecturer in Orthopaedics with Pathology at the University of Bristol and Southmead Hospital. His previous work on the genotoxicity of orthopaedic implants has led to new advice for surgeons, manufacturers and patients (including during pregnancy).
Dr Case is jointly supervising the project with Dr Jon Lane, of the University of Bristol School of Biochemistry, and Dr Allison Blair, of NHS Blood and Transplant, both of whom bring complementary expertise to the project.
Potential impact of this work
This ground-breaking work will take forward our understanding of the mechanisms by which environmental toxins could harm the developing fetus and whether this could be a factor in the causation of childhood leukaemia.
They are also testing a new concept in therapy which could lead to a new treatment approach for childhood leukaemia.