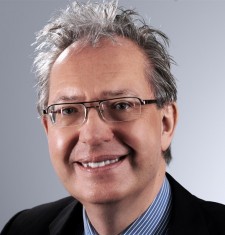 Prof Andy Pearson
Development of new anti-cancer drugs
Development of new anti-cancer drugs
Professor Pearson's research focuses on improving the outcome of children with poor prognosis cancers (leukaemia, neuroblastoma, glioma, and sarcoma) by introducing into the clinic new anti-cancer drugs, underpinned by strong pre-clinical and clinical research.
His objective is to develop 'first in child' hypothesis-driven, biomarker-rich early clinical trials of molecularly targeted therapeutics. Professor Pearson has a specific interest in developing biomarkers including functional imaging biomarkers utilising both MR and PET, for early phase studies.
Tildy's Trust has funded a Paediatric Oncology Drug Development Research Nurse for one year. The nurse will be on the ward to administer drugs to the children and to observe their progress. The role will also involve explaining complex things to the families of the children.When Tildy was in hospital, we depended on specialists to look after her throughout her treatment and to deal with the side effects caused by the drug therapies. We also relied on people with communication skills to ensure we understood the implications of the many complicated treatments. We believe that the Oncology Drug Development Research Nurse will be a great help in this process and, as drugs are developed, more lives will be saved from the various forms of childhood cancer.
Please read the 6 month progress report from Prof. Pearson which shows how we have given invaluable help to his research project.
Please read the Royal Marsden application for a full explanation of the role.